Duct LineⅡ, Automatic Rectangular Duct Blanking System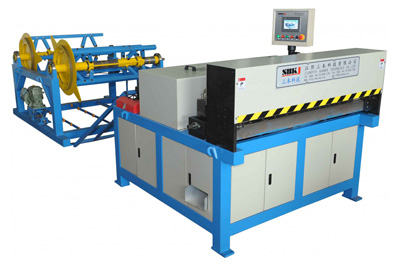 Automatic rectangular duct blanking systems lower labor costs and are used to precisely cut material to the desired length, thus completing material preparation segments. Compared to a manual measuring and cutting process, our automated production line is more precise, providing a cleaner cut that saves labor and increases productivity.
The duct line II consists of the material compartment, duct beader, sheet shearing machine, and angle pressing machine.
Advantages:
All electronics are computer controlled, and a close loop system is used for production stability and precision. The maximum working speed is10m/min, and the length tolerance is ±0.5mm, with a diagonal line tolerance of ± 0.8mm.
Workflow: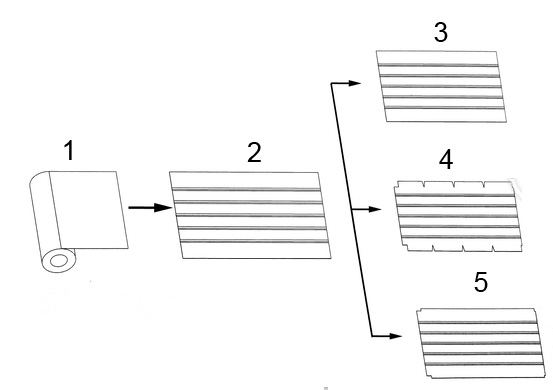 Uncoiling
Leveling&Bending Grooving
Customized Cut-off
Notched "V"and "口" and Shear for C&S or TDF Flange
Notched "口" and Shear for C&S or TDF Flange
Parameter:
| | | |
| --- | --- | --- |
| Type | SBAL-II-1250 | SBAL-II-1550 |
| Thickness | 0.5-1.2mm | 0.5-1.2mm |
| Max-width | 1250mm | 1550mm |
| Max-working speed | 18 m/min | 18 m/min |
| Coiler Max-weight | 8000kg | 8000kg |
| Power | 8kw | 8kw |
| Weight | 3000kg | 3500kg |
| Dimension | 1900×1800×1400mm | 1900×2100×1400mm |