Duct LineⅢ, Duct Fabrication Lines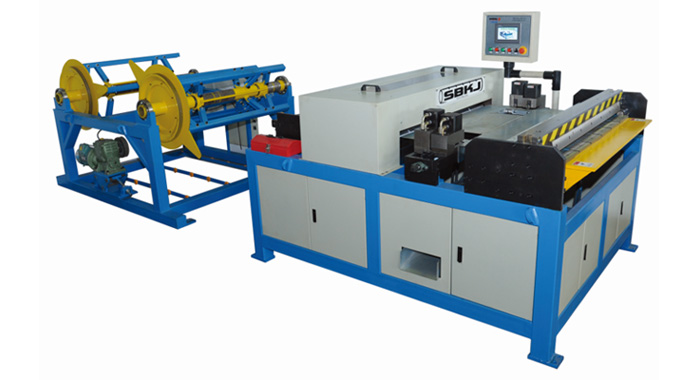 The duct line III determines the duct perimeter, performs precise corner cutting, and folding, so that the end product is a flange free rectangular duct. This production line is completed with an additional lock former or TDC flange roll former, allowing the production line to occupy less space, operate with less manual labor, and have an increased productivity.
The duct line III consists of electric powered material compartment, duct beaders, hydraulic cutters, hydraulic bending machines, hole punching, and square punching equipment.
Workflow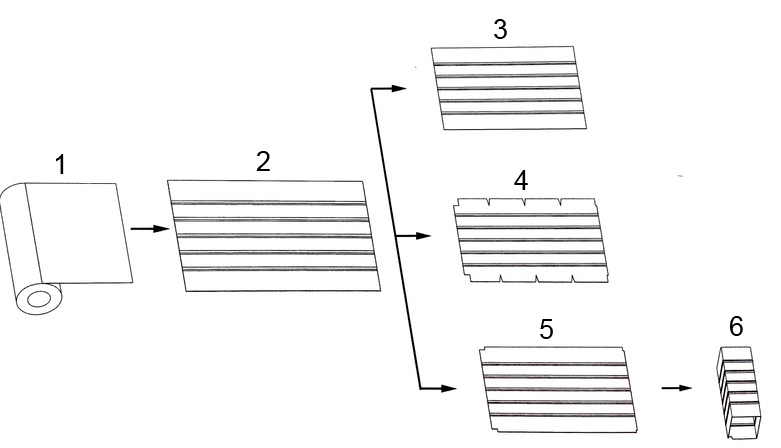 Uncoiling
Leveling&Bending Grooving
Customized Cut-off
Notched "V"and "口" and Shear for C&S or TDF Flange
Notched "口" and Shear for C&S or TDF Flange
Folding to "口"and "L" Type
Parameter:
| | | |
| --- | --- | --- |
| Type | SBAL-Ⅲ-1250 | SBAL-Ⅲ-1550 |
| Thickness | 0.5-1.2 Mm | 0.5-1.2 Mm |
| Max-Width | 1250 Mm | 1550 Mm |
| Max-Working Speed | 18 M/Min | 18 M/Min |
| Coiler Max-Weight | 8000 Kg | 8000 Kg |
| Power | 9.5kw | 9.5kw |
| Weight | 3250 Kg | 4000 Kg |
| Dimension | 2300×1800×1400 Mm | 2300×2100×1400 Mm |