Spiral Tubeformer SBTF-1500/1500C,Spiral Duct Forming Machine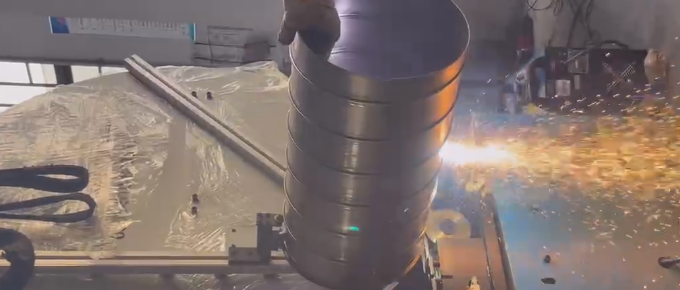 The 1500/1500C spiral duct forming machine is used to turn galvanized sheets, stainless steel, and aluminum into a spiral pattern, and further forming it into round ducts. These two models are exceptionally economical and designed to meet basic duct production needs, making them ideal for startup manufacturing plants.
The production diameter for both tube formers range between 80 to 1500mm, while the SBTF-1500C works on material with a thickness larger than 2mm.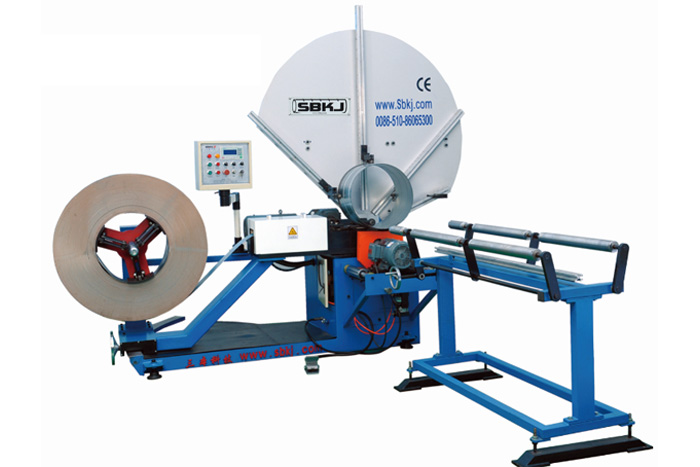 Advantages:
Both machines are equipped with optic-electro sensor switch and offer an automatic cutting and stop mode.
Saw blades for cutting. The SBTF-1500C is equipped with saw blades for cutting and plasma cutting, with a diameter range of 80 to 1500mm.
38m/min variable production speed. Maximum feeding speed is up to 38m/min
Parameter:
| | | |
| --- | --- | --- |
| | SBTF-1500 | SBTF-1500C |
| Diameter | Φ80-Φ1500mm | Φ100-Φ1500mm |
| Thickness Of Strip | Galvanized Steel Sheet 0.4-1.2mm;Stainless Steel 0.4-0.8mm | Galvanized Steel Sheet 0.4-2.0mm;Stainless Steel 0.4-1.2mm |
| Width Of Strip | 137mm | 137mm |
| Stip Speed | 1-38m/Min | 1-30m/Min |
| Motor Power | 5.5Kw | 16.5 Kw |
| Weight | 1708Kg | 2300Kg |
| Dimension | 3400mm×2070mm×2720mm | 3800mm×2160mm×2720mm |
| Cutting system | Saw cutter(plasma cutter according to customer's request) | Saw cutter and plasma cutter |