Spiral Tubeformer SBTF-2020, Spiral Duct Forming Machine

The 2020 spiral duct forming machine is designed to work with thicker materials to make ducts with a larger diameter and do so at higher production speeds with a higher precision.
The production diameter ranges between 80 to 2500mm, and as the spiral tube former is equipped with a plasma cutter, it is able to cut through material with a thickness of 2mm or higher. This equipment can also be programmed to cut the exact length for precision trimming to increase the production efficiency.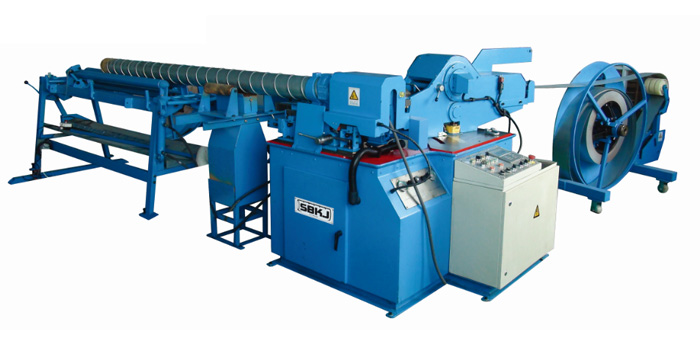 Features:
Changeable forming compartment for materials with different thickness.
Aluminum forming heads are lighter and more precise compared to iron ones.
Duct corrugated to strengthen duct.
Maximum feeding speeds up to 68m/min.
Parameter:
Diameter Range
Φ80-Φ2500mm
Thickness Of Strip
Galvanized Steel Sheet 0.4-2.0mm;Stainless Steel 0.4-1.2mm;Aluminium 0.4-2.0mm
Width Of Strip
137mm 0.4-1.0mm
140mm 1.1-1.3mm
150mm 1.4-2.0mm
Motor Power
22kw
Weight
3200kg
dimension
2100mm×1800mm×1500mm(Main machine)
2000mm×1100mm×1300mm(Decoiler)
2450mm×1200mm×1200mm(run-out table)
Cutting
plasma cut and flying slitter